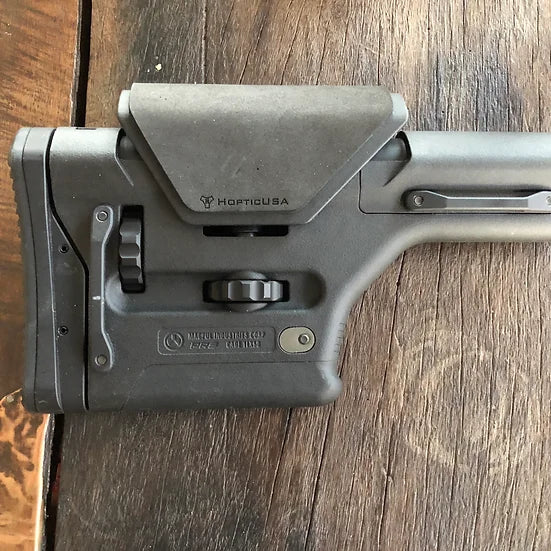 Description
The HopticUSA Saddle Blanket for the Magpul PRS (AR-15) Stock.
1/8" Polethylene Padded Cheek Rest
Laser cut for a prefect form fit
Each purchase includes two Saddle Blankets
Installation Notes
Clean the area with the included alcohol wipe. For optimal results apply heat with a heat gun or blow dryer (blow dryer takes longer). When the saddle blanket is manufactured it is flat, that is the natural state of the material.  It is this state it wants to return to after it is applied to a non-flat surface. By using a heat gun you re-train the material to mold to its new shape.